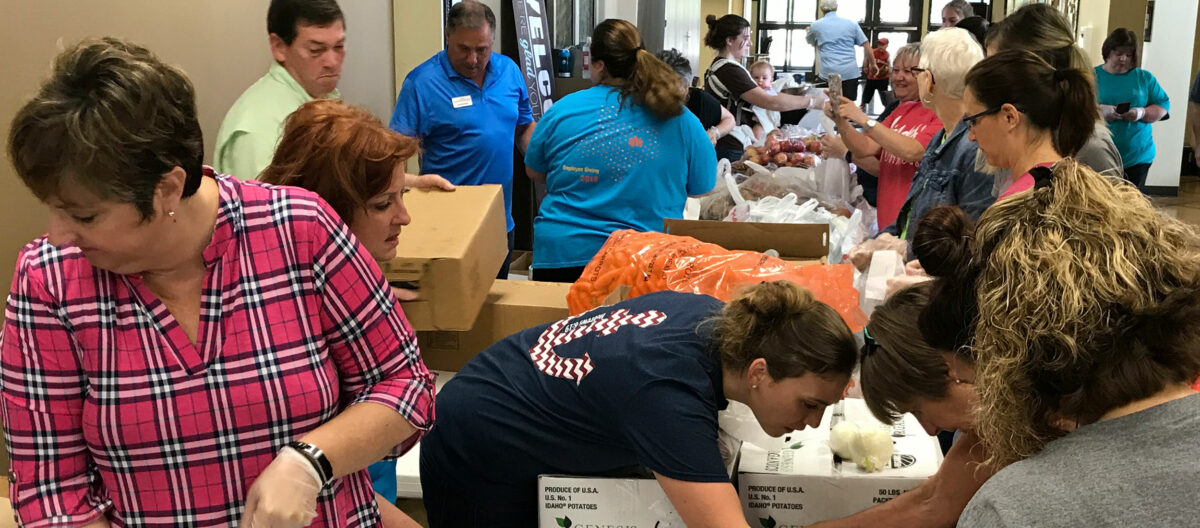 Urban Well Food Pantry
Come out to volunteer at our mobile pantry. Each month we feed many families in need in our community. Volunteers are asked to arrive by 8:30 am and doors open to the community at 9:30 am. We are open until the food is gone, which is usually by 10:30 am. 
Volunteers are needed to work check-in, "man"  the parking lot, sort and bag food, walk food to the cars and serve on the prayer team. This is a great family service opportunity because kids are welcome to come and serve as well!
If you are available to help pick up a load of food from 7:15 – 8:45 am, please text Danny Hammonds at 817-944-0318.